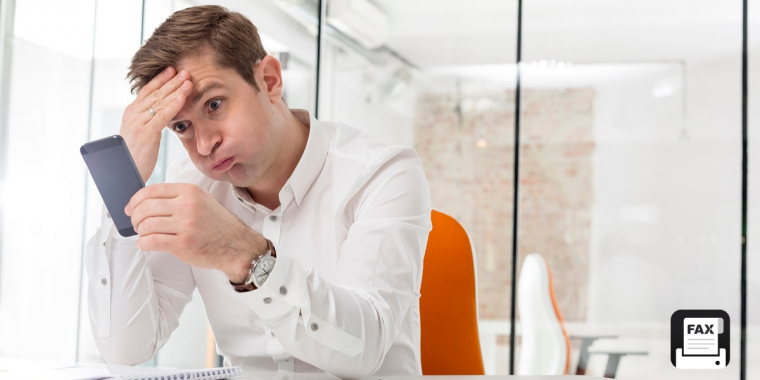 How to send an international fax? How to send faxes from the USA to the UK? The following article may give you some clues.
Is Fax Still Important Today?
In the age of email, faxing seems to be a thing of the past.
But the fact is that due to the home quarantine policy brought about by the epidemic, the demand for faxes has increased rather than decreased. Most of the time, faxes have more legal force than both mail and email. In addition to that, faxing is also a quick and easy way to instantly send documents in their original form. Plus, the way to fax for information transmission isn't determined by you or your company but by your business partner or governmental organizations.
Ways to Send a Fax from the USA to the UK
Fax from a physical fax machine
Although fax machines are hardly carried everywhere, they can still be found and used in stores like UPS, FedEx, Staples, etc. or libraries. If you don't need to send faxes frequently, a public fax machine is a good solution when a fax is needed.
Step 1. Prepare your paper document.
Step 2. Go to the place where a fax service is provided and hand your paper document to the staff working there. If you are allowed to use the fax machine by yourself (it's best to do so for your document's security), a step towards the fax machine and stand by it.
Step 3. Insert your paperwork into the fax machine's document feeder.
Step 4. Pick up the receiver and dial "011", followed by the number "44". These numbers will tell the fax machine that you wish to send a fax to the United Kingdom.
Step 5. Enter the local area code. See Resources to look up the required city code.
Step 6. Enter the local fax number you wish to send your fax to.
Step 7. Press "Send." Check the fax's monitor (or a printed report, if provided) to make sure that the fax was sent successfully.
Step 8. Remove your documents, especially in a public place.
Fax from a virtual fax machine
Due to the rapid development of the Internet, some changes have also occurred to fax from a physical fax machine to a virtual fax machine. The latter refers to the fax service running on the app installed and used on a mobile device like a smartphone, tablet, and even computer. It allows users to send and receive faxes at any time and place as long as there's access to the Internet.
Step 1. Download the Dingtone Fax app on your devices.
Step 2. Purchase a proper fax plan depending on your fax pages and distance.
Step 3. Obtain your own fax number, domestically or internationally.
Step 4. Enter the recipient's fax number in the UK.
Step 5. Choose the files stored in the cloud and upload them.
Step 6. Edit the cover sheet or add a signature if you need it.
Step 7. Preview before you send it out.
Online Fax: The Best Way to Fax Internationally
Compared to traditional faxing methods, online faxing enables you to achieve more.
Lower price
Sending faxes online can save you a great deal of money compared to the high cost of international faxing via fax machines because the cost can be saved of hardware and landline. Also, by simply subscribing at a reasonably low fee, you can save money on machines, maintenance, ink, paper and phone lines. Moreover, it usually covers unlimited fax pages and a local or international fax number.
Higher security
Online faxing is more secure than public fax services because end-to-end encryption technology greatly reduces the risk of document loss and leakage. Once a public fax machine is used in a public store, your document will be exposed to the public as well. Online fax app, however, turns your private smartphone into a private fax machine, protecting your document's confidentiality.
Higher flexibility
Online fax platforms provide more flexible document editing features, like allowing users to add cover sheets and signatures on demand. Plus, users are able to track the status of all fax documents based on the app notifications.
Bottom Line
There is still a need for fax today due to its validity and legality.
There is more than one way for you to send a fax from USA to UK. Online fax platforms can help you accomplish that with few efforts and low cost.