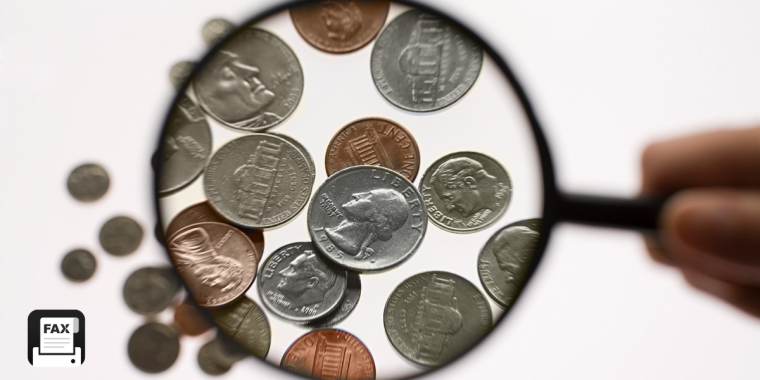 You may never have used the self-service fax machine at the Staples store before and have no concept of how much Staples charge to fax. Well, it's entirely understandable since the fax machine was something popular more than ten years ago. Don't worry, this article will give you a clue on how much to fax at Staples.
How Much Does It Take to Fax at Staples?
Now comes the problem you care about most: how much to fax at Staples? According to its website, the local transmission starts at $1.50. The prices can vary from store locations and fax distance.
Sending a local document from the Staples self-service machine costs $1.79 per page and receiving one costs about $1. Long-distance faxes sent within the United States cost about $2 per page. Faxing to an international number will cost about $5.99 per page. For additional pages, it charges $1.59 for local faxes, $2.19 for national faxes, and $3.99 for international faxes.
| | | |
| --- | --- | --- |
| | First Page | Each Additional Page |
| Local Fax | $1.79 | $1.59 |
| National Fax | $2.39 | $2.19 |
| International Fax | $5.99 | $3.99 |
How to Send a Fax at Staples?
Access the Staples official website and find the store nearest to you.
Prepare a hard copy of your document or a digital copy saved on your device.
Go to the store. You can either send the fax document by yourself on a self-service fax machine or ask a clerk for help.
Wait for the connection to be established and type the fax number of your recipient to send the document.
Take the confirmation page if the fax is successfully sent and pay for the service.
How to Receive a Fax at Staples?
Visit the Staples website or contact your local store for the fax number.
Confirm that the store associates will retrieve and keep those fax pages for you.
Make an appointment to get your fax documents.
Pick up your documents at the store and pay for the service. The fax cost of Staples may vary between different stores.
Is It Safe to Fax from Staples?
Since the fax machine at Staples is for public use, you should be cautious because other people can see the documents you're faxing.
Bottom Line
You can rely on Staples to help you transmit local or international fax documents promptly. All Staples stores offer fax services.
As we can see, the process of sending and receiving faxes in the Staples store is very simple and straightforward.
Based on different Staples locations and fax distance, the prices of sending a fax range from $1.79 to $5.99 per page. Receiving fax costs you around $1.
We hope that this article is helpful to you and has answered the question of how much does Staples charge to fax.
Related Posts: