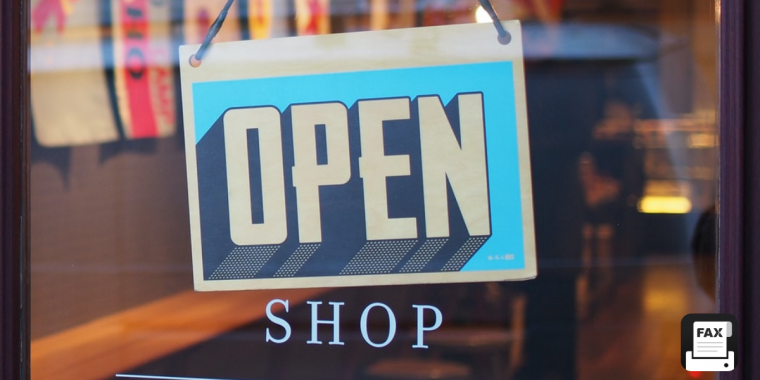 Does Staples have fax services? This question may be difficult for you to answer because you have only bought office supplies at the store.
Actually, many Staples stores can provide you with fax services like FedEx and UPS as fax machines have been replaced by more convenient transmission methods like email, and you no longer need to equip one at home.
Where Can I Find a Fax Machine Nearby?
Some large and famous American shipping companies and office retail corporations such as the United Parcel Service, FedEx, and Staples offer fax services for their customers. For them, fax service is only a part of their business territory.
Since the UPS Stores and FedEx Offices are easy to find in many cities, you can send or receive fax pages from a nearby store without any difficulty. You are also able to search for any wanted or detailed information on its well-designed websites.
Apart from the two service providers mentioned above, the Staples store is also a good option because it has self-service fax machines for you to take advantage of. You can transmit local, national, or international faxes as you like in the Staples store, which makes it easy to obtain a fax machine nearby.
Note that the faxing prices at these stores are different from each other.
Easy Steps to Send a Fax at Staples
Access the Staples official website and find the store nearest to you.
Prepare a hard copy of your document or a digital copy saved on your device.
Go to the store. You can either send the fax document by yourself on a self-service fax machine or ask a clerk for help.
Wait for the connection to be established and your documents to be scanned on the fax machine.
Take the confirmation page and go to the cash register to pay for the service.
How to Receive a Fax at Staples?
Visit the Staples website or contact your local store for the fax number.
Confirm that the store associates will retrieve and keep those fax pages for you.
Make an appointment to get your fax documents.
Pick up your documents at the store and pay for the service.
As we can see, the process of sending and receiving faxes in the Staples store is very simple and straightforward. If you follow the instructions and remember to bring the required documents, everything becomes simple.
Best Staples Fax Alternative: Online Fax Service
Although Staples' fax machine service can bring convenience when you are looking for a nearby fax machine urgently, the online fax service is a far more practical solution for people with fax needs.
With an online fax app installed on your device, you can literally transmit your fax documents from anywhere and at any time. You don't need to spend time searching for a local Staples location and taking a trip to the store, which is inefficient and troublesome.
Furthermore, online fax provides you with many useful features that a fax machine does not have, such as digital signatures, group delivery, and a progress tracker. It's cheaper, safer, and more convenient.
| | | |
| --- | --- | --- |
| | First Page | Each Additional Page |
| Local Fax | $1.79 | $1.59 |
| National Fax | $2.39 | $2.19 |
| International Fax | $5.99 | $3.99 |