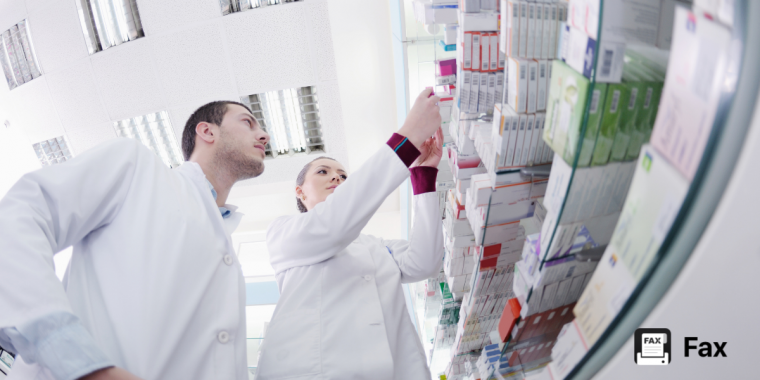 As COVID-19 shocks the whole world, being online or remote has become quite necessary. The inconvenience brought by quarantine and the possible high risk of face-to-face contact leads telemedicine to be selected by an increasing number of people. To get ready for telemedicine, useful tools, and smart tricks should be learned so that medications will not be delayed or affected.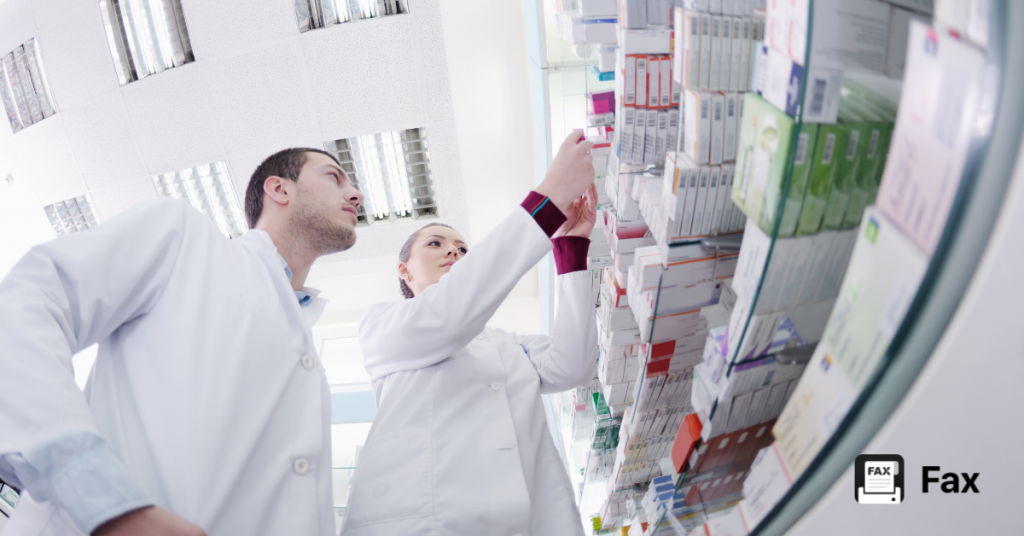 "Can I Directly Fax Prescriptions to Pharmacy?"
It's not legitimate to fax from individuals to pharmacies. Valid steps and rules should be followed when prescriptions are to be transferred to a pharmacy. Individuals are allowed to transfer prescriptions to the pharmacy (it's everyone's right) but that's not valid and they won't get the medicine. Because pharmacies only accept prescriptions from prescribers or doctors.
Therefore, the right way to get medicine is to ask the prescribers or doctors to transfer prescriptions to pharmacies via an authorized way like secure online fax. As an effective solution to transfer healthcare information that's private and sensitive, electronic prescriptions have been widely used in healthcare. However, the bottom line is there, stopping individuals from transferring prescriptions to pharmacies. For example, Walgreens prescription form requires "THIS FORM MUST BE FAXED FROM A PRESCRIBER'S OFFICE TO BE VALID." at the top of its Mail Service Prescriber Fax Form.
Why is Faxing Used as an Optimal Option for Pharmacies and Prescribers?
Numerous prescriptions, including e-prescriptions, need to be dealt with in pharmacies so they need to be confirmed to be valid and legitimately authorized. Faxing can meet all the needs in one go. The signature on the fax document ensures the authorization and validity so that pharmacies are able to securely transfer, verify and organize all prescriptions efficiently. That's also why faxing is selected by some governments like IRS or HIPPA.
How to Transfer Prescriptions to a New Pharmacy?
Sometimes, a new pharmacy is relied on when, for example, you move to a different city. However, the prescriptions keep unchanged, and your medicine should be taken as usual, which is necessary to transfer prescriptions to the new pharmacy. Just like the medical records that are transferred between doctors, prescriptions should be transferred between prescribers or they can be directly faxed to the new pharmacy from the "old" prescriber. Never transfer your prescriptions to the new pharmacy. It's useless.
The logical process should be like this. First, call your new pharmacy and tell them about your request to transfer prescriptions to them. Then, the new pharmacy will contact your old pharmacy for verification of the request and details about your prescriptions. Once everything has been confirmed, your new pharmacy will provide medicine to you immediately based on your prescriptions.
Fax Prescriptions to a New Pharmacy
From a Fax Machine
Fax is not an old school, but a fax machine is.
To begin with, prescriptions are so private that they can NEVER be faxed in a public way. Security is the top element when prescriptions are considered. Therefore, unless you have a private fax machine, the fax machine solution is never suggested.
Public fax machines are not difficult to find nearby since most public stores provide them like Staples, Hotels, Banks, FedEx, etc. Public fax machines are the least suggested unless you care little about your privacy. Worse still, it's extremely hard to receive fax documents from public fax machines since it's impossible to stand by the fax machine just to wait for the signals.
From an Online Fax Device (Smartphone or Tablet)
To keep secure and private, online fax is suggested because prescriptions can be transferred from your private smartphone or tablet without your privacy leaked. It's quite simple to fax from a smartphone or tablet.
Step 1. Download and install FAX on your device.
Step 2. Create an account and subscribe to a plan based on your needs like faxing pages or frequency.
Step 3. Fill in the corresponding form and sign it correctly.
Step 4. Fax it out to a phone number.
Other FAQs about Prescriptions Faxing
Can a pharmacy directly fax prescriptions to another pharmacy?
Transferring prescriptions from one pharmacy to another are called prescription transfer. In most cases, fax is used to transfer prescriptions. Fax is widely used due to its high security. Moreover, pharmacies are also allowed to transfer prescriptions with the online fax compatible with HIPAA. To achieve that, the contact information about the old pharmacy should be provided to the new one so that the new pharmacy will be able to transfer it with ease. That usually takes a couple of business days.
Which is better, emailed or faxed prescription?
Apart from a fax, some medical staff also use email for prescriptions. In spite of its high convenience, email is not as secure as fax since it lacks specific security measures concerning Protected Health Information (PHI). However, fax provides a better option to transfer secured files. For example, FAX provides fax services compatible with HIPAA that are beneficial for privacy protection.
Bottom Line
It's necessary and important to fax e-prescriptions to pharmacies to ensure the scheduled medication.
Individuals fail to validly transfer prescriptions to pharmacies and only prescribers or doctors are legitimate to do so.
With a fax machine and online fax compared, the latter is better due to its high security and convenience.