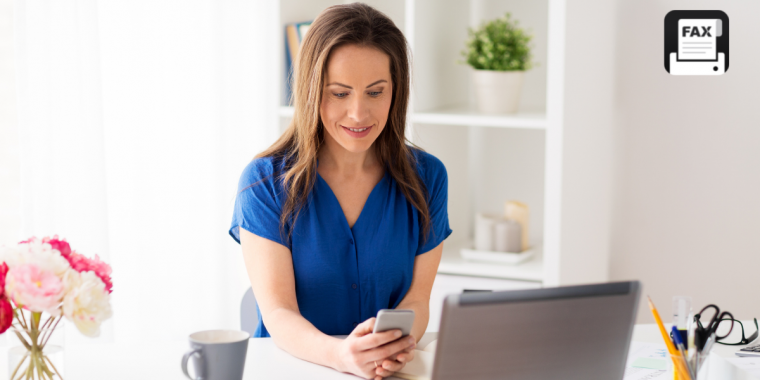 CamScanner is the most popular document management solution for individuals, small businesses, organizations, governments, and schools around the world. In India alone, CamScanner has touched 100 million users by the end of 2019. Up to now, CamScanner has been installed on over 370 million devices across more than 200 countries.
However, as CamScanner gets banned by the Indian government, an increasing number of people have to be stuck due to the absence of an important tool benefiting everyone in all fields.
CamScanner converts a mobile phone into a little faxing machine by which files can be scanned, edited, and sent out. You don't need to find a faxing machine everywhere because you'll have a pocket one with CamScanner or other apps with similar functions installed on your phone.
How to Fax with Camscanner?
Since the fax service of Camscanner is provided by a 3rd party fax service provider, you may need to pay $0.99 per page. To fax with Camscanner, you need to buy credits first.
It is easy to scan and fax with Camscanner. You can follow the following steps:
Open the Camscanner app and tap the Camera icon.
Take a photo of the document
You can also import files from your phone
Edit and sign the document
Tap the "share" button on the top right
Click "Share PDF"
"Upload/fax"
Then start faxing
What Makes the Best Mobile Scanner? One Standard Only: Users' Security and Privacy.
The real reason why CamScanner gets banned in India even if it has benefited more than 100 million users due to its scanning and faxing features lies in the fact that, based on the Ministry of Electronics and Information Technology, it poses threat to the country's "sovereignty and security". In addition, lots of CamScanner users imply their privacy is compromised after their using it.
Therefore, the top element to be considered when judging a CamScanner-like app should be users' online security and privacy.
Users' security and privacy get compromised much more easily than before. Nowadays, people have become so increasingly dependent on smartphones that they can't live without a smartphone. A smartphone plays a role like a Swiss Army Knife, consisting of numerous useful tools. In the case of smartphones, the tools refer to the applications.
The more dependent people get on the tools, the more accessible to online risks they will be. So, what makes the best app for mobile scanning and faxing? There's none but one standard: high security.
In the case of mobile scanning and faxing apps, users' security and privacy should be protected at a military level because the files people send are extreme privacy or credentials that have a close relationship with users' security and privacy.
Who needs a mobile faxing machine most?
Businesspeople, Especially Those Who Usually Travel on Business
Do you usually go on a business trip? Even though you're away from the office, you have to deal with business stuff that should be done in the cubicles so that your absence won't cause a broken link to teamwork. Moreover, your signature is required to testify your real confirmation, which also helps to push the rest of the dominoes contributing to a project. Or, when you complete a contract after severe negotiation for days, you should let your headquarter know the result so that the project can be started at any time.
That's when you need a mobile faxing machine. You're allowed to scan any file type, combine, add a signature, and send it out.
College or University Students
The mobile faxing app also benefits college or university students who usually need to scan files with signatures of theirs or their tutors' and send them to any number in the world. When you're having a project that needs cooperation with students from other universities, the mobile faxing app is a must-have tool.
Ordinary People Who Can't Find a Faxing Machine Nearby
Well, actually, everyone needs a mobile scanner while not everyone knows that. There are so many situations when a mobile scanner is needed. As you file for unemployment benefits online, all the files should be submitted from the Internet with your signature, which is when a mobile faxing machine is needed. Other situations like telemedicine, or medical reimbursement call for a mobile scanner.
Which Alternative App Can be Used to Replace CamScanner?
Dingtone FAX was developed by Dingtone.
Tap to Scan Your File on Online Fax App
The achievement of online faxing starts with the availability of a camera on your cell phone. As you tap the shoot button on the camera application of your cell phone, the faxing action is done. The currently high definition of the camera lens ensures the high quality of shooting.
Edit Your Faxing Documents with Signature or Cover Added
The online fax app allows users to edit their faxing documents by combining different formats of files into an integrated faxing file, adding a cover to the file, or adding a signature.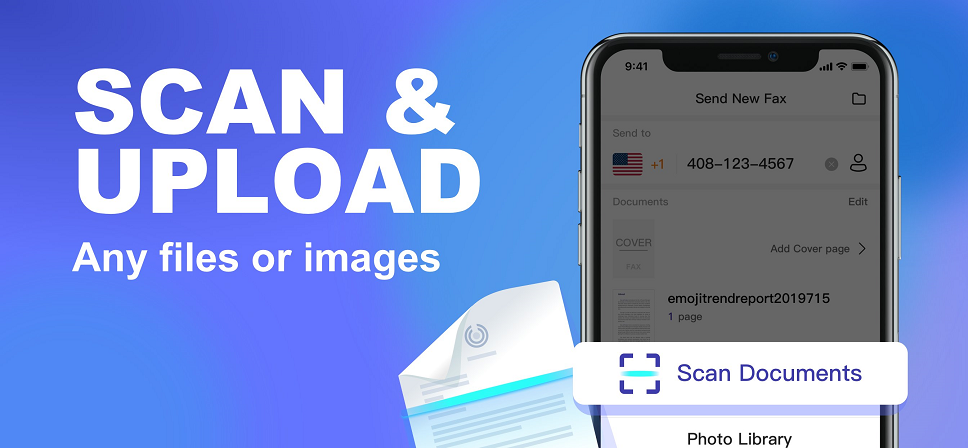 Send Your Faxing Files from iPhone
The fax app provided by Dingtone makes use of the number of pools it holds. To send a fax in a traditional way through a faxing machine, a faxing number is needed that can be also used as a telephone number. The online faxing app supported by Dingtone gives users a number to dial and fax.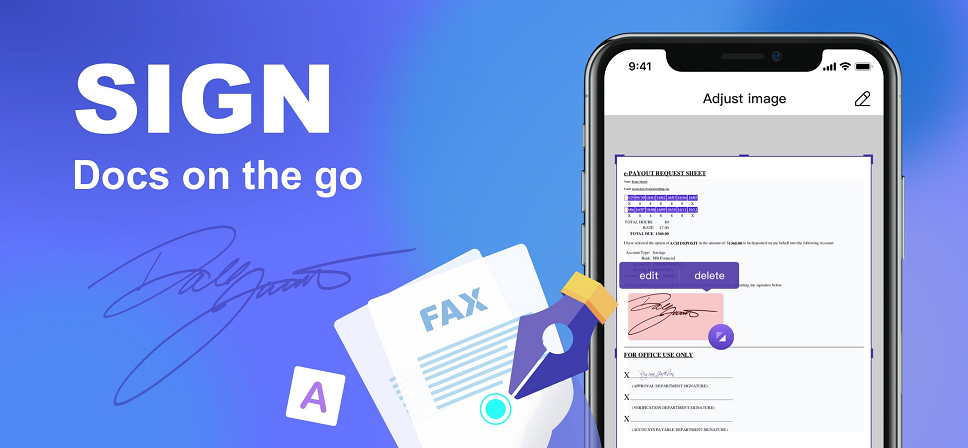 Track the Status of Your Faxes
Whether you've delivered the fax successfully or not, you will receive a notification telling you whether you need to resend your fax or your fax has been successfully sent out.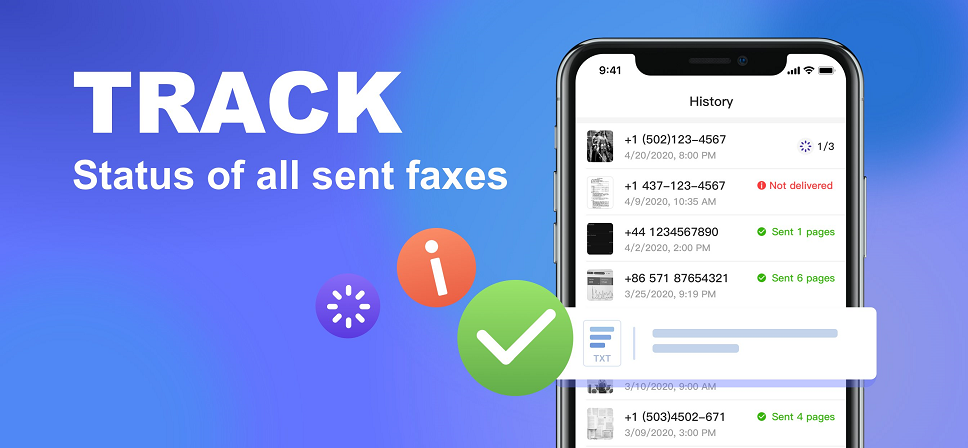 Now with Dingtone and its brand-new app Fax, users could both enjoy VoIP numbers (and also a second line to avoid spam calls) and not using a fax machine to send faxes anymore. Based on its VoIP technology accumulation, it can be expected that the newcomer definitely could perform better than competitors from various fields.