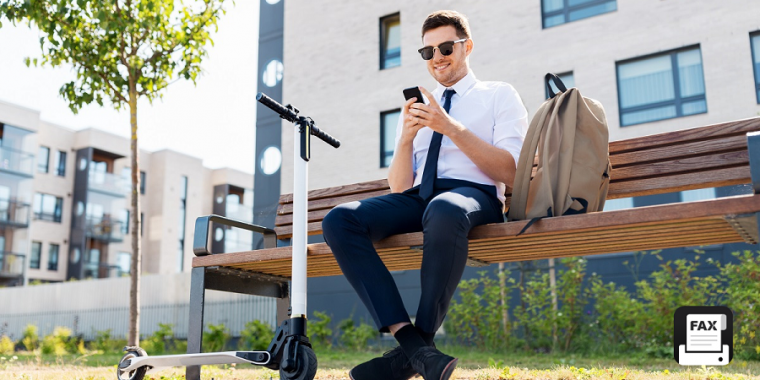 International faxing requires a code to dial internationally, a country code, and the recipient's fax number. It can be realized with a fax machine, computer-based fax, or online fax service. The following will give you a clue on how to send international fax.
The necessity to Send an International Fax
Fax is a kind of communication method in which text and image materials such as diagrams, contracts, documents, design drawings, etc., are transmitted to the other party in the original form. The laws of many countries recognize the legal validity of contracts or agreements reached by fax. With globalization and the booming development of international trade, there is still a genuine demand for fax documents from multinational companies who cannot communicate and cooperate face-to-face in real time. This need is even more prominent in the context of the current epidemic.
The following shows some of the important reasons for international fax usage:
Confirmation pages – a proof of message receipt
Paper is an open-ended format
Easy way to send signatures
Less anonymous than email
Open ended addressing
……
How to Send a Fax to an International Number
Faxing allows you to share documents across borders in just a matter of minutes. Even if you don't have a fax machine, you can still send international faxes through your email or online service.
Send a Fax to an International Number from a Fax Machine
Step 1. Put the document you want to fax into the feeder.
Step 2. Dial the country and area code, followed by the fax number of the recipient.
Step 3. Begin the transmission using the provided user manual.
Send a Fax to an International Number from Email
Step 1. Open a new email message.
Step 2. In the "To:" field, enter the recipients fax number.
Step 3. Attach the files and send.
Send a Fax to an International Number from an Online Fax
Step 1. Enter the recipient's fax number in the blank or choose from your contacts.
Step 2. Scan, upload or attach your files to your fax.
Step 3. Choose a cover sheet or add a signature for it before sending.
Step 4. Click the "Send" button.
Why Online Fax is the Best Solution to Send to an International Number?
Online fax service is becoming a fax alternative to machine and email for more and more users due to its higher convenience, higher flexibility, and lower price in international affairs.
Higher convenience
Online fax service is not limited to fax machine equipment. Users can fax work anytime and anywhere.
Higher flexibility
The online fax app provides more flexible document editing features, like allowing users to add cover sheets and signatures on demand.
Lower price
By simply subscribing at a reasonably low fee, users can save money on machines, ink, paper and phone lines.
Bottom Line
There is still a need for international fax. For many organizations, the fax will continue as a trusted source of secure information exchange.
It's easy to send international fax with an online fax app used on your mobile devices.
There are many ways of sending international fax. Online fax platforms can provide a more satisfying service at a cheaper price.