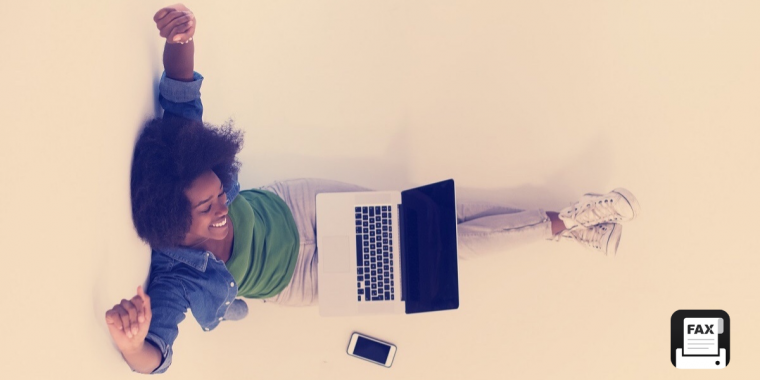 For organizations and individuals with faxing needs, the traditional method seems unwieldy, slow, and outdated. Nowadays, people can make phone calls, watch TV, shop online, and listen to music without the use of wires and cables. Of course, wireless faxing is no challenge either.
In general, wireless fax refers to faxing over the internet. Then how is it achieved? There are three common methods as follows.
Send Fax from a Wireless Fax Machine
More and more fax machine manufacturers are now producing wireless fax machines. Without the ties of a fixed landline, faxing can be cheaper and more convenient. You can save and transmit documents online without needing to download and print them. Here is a simple guide to sending faxes via wireless fax machines for your reference.
Step 1. Set up your fax machine. Make sure it's connected to the internet.
Step 2. Connect your computer with the fax machine through WiFi or Bluetooth based on the features of the fax machine.
Step 3. Upload your fax documents stored in the device or put your paperwork into the document feeder.
Step 4. Enter the recipient's fax number.
Step 5. Send and check the confirmation.
Without a Fax Machine, Send Fax Wirelessly from a Computer
The computer is a standard for almost every office worker. It is more readily available than a bulky fax machine. So, can you use your computer for wireless faxing? Yes! All you need to do is download the Fax app, subscribe to a proper fax plan, and you are free to start a new fax journey. As usual, you can refer to the guide below.
Step 1. Download the Fax app on your computer and create an account.
Step 2. Choose a fax plan for yourself based on your practical considerations like fax pages and fax distances.
Step 3. Enter the recipient's fax number or select one from your contacts.
Step 4. Add a fax cover sheet to your fax and you can select one from the piles of templates provided by the app.
Step 5. Upload the documents stored in the cloud or scan the paperwork with your webcam.
Step 6. Add an e-signature if you need it and edit the document before faxing.
Step 7. Preview before you send it out.
Step 8. Keep track of the fax updates in your app.
Send Fax Wirelessly from Smartphone, Anytime and Anywhere
Smartphones are not only easier to carry than computers, but they are also easier to operate. By downloading a multi-functional and cost-effective online service application like Fax, you will enjoy many unexpected services, including contacts, cloud storage, cover sheet, track, and notification…
And compared to traditional faxing, a portable fax machine has some distinct advantages:
No need to consider the high cost of fax machines, materials (paper, ink), landlines, and additional cellular accounts.
No paper, no busy signals, and no waiting involved.
Send and receive faxes anytime, anywhere.
Reduce the risk of losing paper documents and leakage of personal privacy by using public fax services.
Bottom Line
Wireless fax is a trend in the future.
There are three main methods for sending wireless fax: through a wireless fax machine, through a computer, through a smartphone.
Online fax service is fast, easy, and flexible.