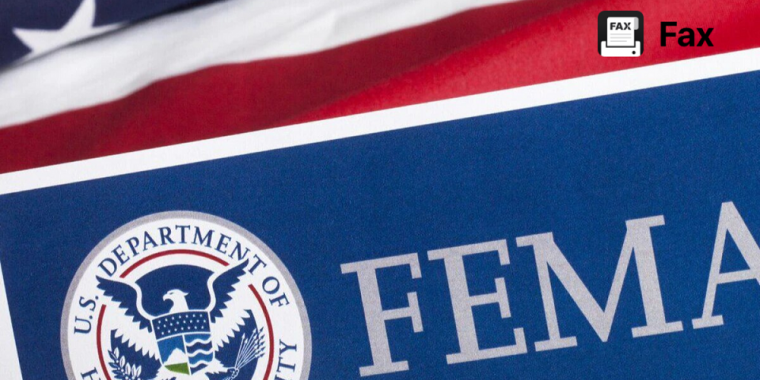 Nowadays, COVID-19 has become a worldwide pandemic that affected all facets of daily life. The COVID-19 pandemic, also known as the coronavirus pandemic, is an ongoing global pandemic of coronavirus disease 2019 (COVID-19). Fever, dry cough, and exhaustion are the most prevalent COVID-19 symptoms, which range from undetectable to fatal. Patients who are elderly or have specific underlying medical issues are more likely to have severe sickness. Therefore, The Federal Emergency Management Agency (FEMA) is reimbursing funeral expenses for deaths caused by COVID-19 to help individuals who have been impacted the hardest. Applicants may receive up to $9,000 per deceased individual, with a maximum of $35,500 in circumstances when funeral expenditures for many deceased individuals were incurred in a single state or territory. The Coronavirus Response and Relief Supplemental Appropriations Act of 2021 and the American Rescue Plan Act of 2021 both fund this program. To help you learn about how to apply for the FEMA funeral assistance, here are some important things that you should know.
Who Can Apply for COVID-19 Funeral Assistance?
According to the FEMA, you must meet the following criteria to be eligible for funeral assistance:
Applicant must be a U.S. citizen, non-citizen national, or qualified non-citizen.
The death must have occurred in the United States, the United States Territories, or the District of Columbia.
Expenses must have occurred after January 20, 2020, to qualify.
The death certificate must state that the death was caused by COVID-19 if it occurred after May 16, 2020.
Any death certificate that does not attribute the cause of death to COVID-19 between Jan. 20 and May 16, 2020, must be accompanied by a signed declaration designating COVID-19 as a cause or contributory cause of death.
The original certifier of the death certificate, or the local medical examiner or coroner from the jurisdiction where the death occurred, must give the signed statement.
The statement must include an additional explanation, or causal pathway, that connects the death certificate's cause of death to COVID-19.
What Expenses Can be Covered?
Based on the conditions that are mentioned above, if you are qualified, then you can take the COVID-19 funeral assistance by FEMA into consideration. The program may reimburse the following expenses:
Funeral services
Cremation
Interment
Up to two people can be transported to identify the deceased person.
Transfer of ashes
Urn or casket
Cremation niche or burial plot
Headstone or Marker
Services provided by clergy or officiants
Organizing the funeral service
Use of funeral home workers or equipment
Costs of creating and verifying a large number of death certificates; or
Additional costs imposed by any applicable local or state government ordinances or laws
Although the comprehensive list of expenses is covered, FEMA will not offer financial assistance that duplicates any pre-death source of cash specifically earmarked to pay for funeral expenses, such as:
Insurance for burial or funerals
Funeral contracts that are pre-planned or pre-paid
Funeral expenditures pre-paid trust
Medicaid revocable trusts; or any other source specifically allocated for funeral expenses
What Documents and Information are Required?
Since you have understood the requirements of the applicants and also the expenses the FEMA funeral assistance covers, now it's time to prepare the documents needed to apply the funeral assistance for COVID-19:
How to Apply for FEMA Funeral Assistance for COVID-19
Call to submit an application
Beginning April 12, 2021, applications will be accepted. There is no deadline for applying for COVID-19 Funeral Assistance at this time. To begin the application process, call FEMA at the number listed below. There is no application available online.
Call 1-844-684-6333 for FEMA's COVID-19 Funeral Assistance Line | 1-800-462-7585 for TTY.
Hours of operation: Monday through Friday, 9:00 a.m. to 9:00 p.m. Eastern Time
Create an account on DisasterAssistance.gov
FEMA will provide you with an application number after you submit your application, and you can then create an account on DisasterAssistance.gov.
Submit supporting documents
Before you apply, the following documents and information are needed:
A certified copy of the decedent's death certificate, as well as the decedent's date of birth, social security number, and death location;
Date of birth and social security number of the applicant
Phone number and mailing address of the applicant;
Receipts, funeral home contracts, itemized funeral charges, and other proof of funeral expenses incurred after January 20, 2020, are acceptable.
Proof of any additional funeral help received from other sources, such as burial or funeral insurance plans, gifts, CARES Act grants, and volunteer organization aid.
Routing and account numbers of the applicant's checking or savings account (for direct deposit, if requested).
As for the way that you submit the supporting documents, you can try the following approaches:
Upload to your DisasterAssistance.gov account

Mail to: P.O. Box 10001, Hyattsville, MD 20782.
How Long Does It Take
FEMA takes about 45 days to make an eligibility judgment after receiving all relevant papers.
How are Funds Received
If FEMA approves your COVID-19 Funeral Assistance application, funds will be transferred into your bank account or mailed to you in the form of a Department of the Treasury check, depending on the option you select throughout the application process. Funds are normally available within a few days of acceptance, and you'll receive a letter informing you of this.
Can't find a fax machine nearby? Just fax from your phone!
Your upset is understandable if you fail to find a fax machine nearby. It's not easy, after all! However, a fax machine is an old school currently since you can fax from your smartphone.
When you choose to fax your documents and information by fax, you can follow these simple steps to send free fax from your mobile device:
Download and install Fax on your phone.
Create a free account (No credit card is required).
Enter the recipient's fax number in the To field (country code + area code + fax number) in the Send Fax section.
To attach the documents you want to fax, click the Add Text or Add File buttons.
Send your fax as soon as possible and wait for a confirmation email.