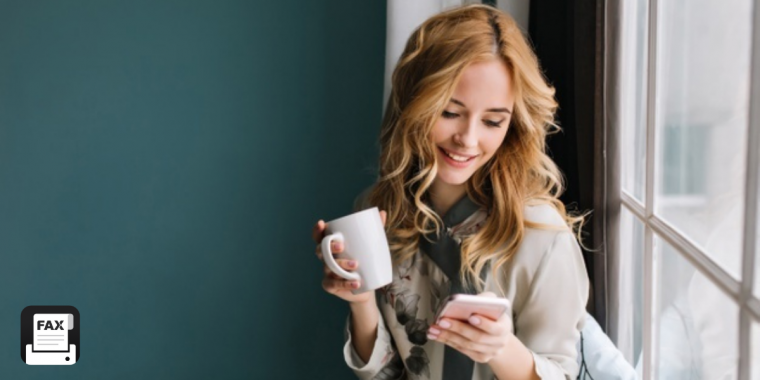 If you've ever tried to send a fax from your computer, you know that it's a clunky and antiquated process. You must find your old, dusty fax machine and connect it to the USB port on your PC or Mac, then load up your software, click Send, wait while it sends through the phone lines and landlines, and listen as the fax machine spits out your document.
It's been said that if you can send an email, you can send a fax as well, and this has led to the belief that you don't need special equipment or services to send faxes these days. Is this true? Can you really use Skype to send a fax? The answer isn't quite so simple…
Can I Send a Fax via Skype?
Skype is a free service that offers VoIP, voice over IP, and software that allows users to connect to others worldwide through video and voice calling. There are no fax features built into Skype. Skype (like many VoIP phone services) is mostly incompatible with fax machines. We do not recommend doing this as it is not a reliable solution. Popular alternatives to faxing through Skype are:
Printing the fax and sending it from a store with fax services (such as copy/print shops or a library).
Online Faxing Services
Faxing with Skype might not be an option, but there are still a variety of solutions that allow you to send faxes online. Online fax services offer a convenient alternative to traditional faxing methods. They allow you to send, sign, store, and receive documents from any device that has an internet connection, and you don't have to worry about costs related to maintenance, supplies, or installation. For those who need to send faxes online but don't have access to a fax machine or phone line, an online fax service is likely your best option.
Benefits of Online Fax
Fax is used widely all over the world for sending and receiving faxes. Internet fax service providers have come to help those who have been using traditional fax machines to switch to internet fax services. If you often need to send and receive faxes every day, and you use traditional ones, below are the advantages of using an online fax service.
Easy organization of documents
In case you are supposed to receive twenty faxes daily; after one month, you need to achieve at least 600 pages. Using an online fax operator with cloud storage will help you manage your documents easily. You can store all your sent and received faxes online. In this way, you will be able to access the files at any time and location.
Sign documents electronically
The available feature of an electronic signature on online fax helps you to sign faxes quickly from your desktop or mobile phone.
Use mobile devices
You can start sending and receiving faxes through mobile apps offered by many internet fax providers. You can scan using your phone camera. Thus you change your paper document to a digital one easily.
High-security protocols
Most online fax providers use similar encryption systems to ensure the transfer of data is safe. That means only the sender and receiver can read the content of the faxes. No unauthorized worker will be able to access the received fax accidentally since there is no physical machine in the room.
Saves you Money and time
There is no wastage of paper when using cloud-based fax providers. Also, there is no extra cost of maintaining your fax machine. That means that you can receive or send faxes from any location and you don't have to be in your office to fax.
How to Send a Fax Online with Dingtone Fax
Sending a fax from your smartphone is much easier, the following steps are usually called for:
Step 1. Download and install an online fax application such as Dingtone FAX on your smartphone.
Step 2. Create a valid account on the fax app and get your online fax number.
Step 3. Provide the fax number of the recipient (make sure if country code and area code are needed).
Step 4. Add a cover sheet to your fax file indicating the basic information about your fax.
Step 5. Scan your file with your phone camera or directly attach your file in the cloud or third-party file storage services to your fax.
Step 6. Click the "Send" button to finish faxing.
Dingtone Fax Benefits
There are plenty of online fax services available on the market, but few of them offer the many premium features that have made eFax the leading fax service for over 20 years.
Why use Dingtone Fax? Here's what sets it apart from the competition.
Dingtone offers a low monthly price, robust features, and top-notch security. Plus, you can get started with a free trial. Here's what you need to know about Dingtone fax.
Easy to send and receive fax anytime and anywhere
Directly fax images and documents from any source
A dedicated fax number, local or international
Allows you to edit and preview fax documents
Provides fax cover sheet templates for different purses.
Allows you to sign your documents
End-to-end encryption to protect your privacy
Tracks the status
These features put Dingtone Fax head and shoulders above other online fax services and more traditional faxing methods.
Skype offers a very effective and convenient means of communicating with business associates and clients; however, the platform isn't built for sending faxes. Fortunately, while sending faxes with Skype may not be viable, online Dingtone Fax services provide an ideal faxing solution to users that need to send faxes online.