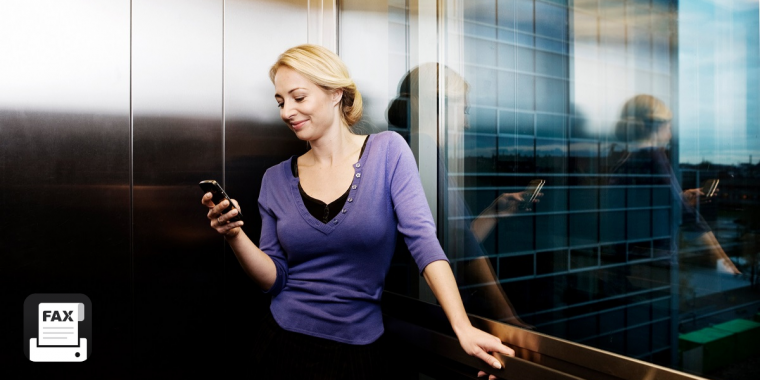 Many people may hold the view that fax services will gradually become obsoleted or be taken over with the development of email and some powerful messaging apps. However, online fax has actually become a popular and brand-new way of faxing documents, which satisfies the needs of some strictly regulated industries.
Online fax: expand your phone's functions
Online fax services enable you to send and receive fax pages without a dedicated phone number, a fax machine, and a large amount of paper. You can fax documents to your contacts from anywhere at any time without any limitations. Moreover, electronic signature, local or toll-free number, file editing and more are available on online fax apps.
Not only the whole faxing process has been simplified and digitized, but faxing online is also contribute to creating a paperless office. You can benefit a lot from online fax by improving your work efficiency, saving money and time, and going green. Send, edit, sign and receive documents from your own mobile phone also provides you with great convenience.
The functions of your mobile phone are able to be expanded to a large extent. It becomes a portable fax machine in your pocket.
How does online fax work on your phone?
Online fax service providers offer you an online fax number to send and receive documents even if you don't possess the actual equipment. The fax transmission process is achieved with the use of internet protocols. Your fax documents sent online are usually encrypted, so you can be assured that the fax service provider protects your data and information.
The working principle of online fax is similar to fax machine transmission. Sending faxes from your online fax app to a fax machine can be simply regarded as the transmission process from internet data to phone signals. Faxing from your phone is also fast, timely, and handy.
To access the online fax service on your phone, all you need is an internet connection, a solid online fax app, and the indispensable thing—your smartphone. It's just unbelievably simple. Try faxing online with the FAX app.
How to fax from your phone with the FAX app?
Step 1: Download the Dingtone FAX app from App Store or Google Play on your mobile phone and successfully install it.
Step 2: Open the FAX app and create your own account.
Step 3: To send new fax, fill in the exact fax number of your recipient or directly choose from contacts.
Step 4: Add a cover sheet to tell the recipient where the fax comes from. The cover page includes the recipient's name, the sender's name, email or phone number, and some messages indicating the application of the file you fax.
Step 5: Scan the document with your phone camera or attach files from your photo library, other apps, or cloud service. Edit your document or add a signature when necessary.
Step 6: Tap the "Send" button if the information is well prepared. You will be notified if the fax is transmitted successfully.