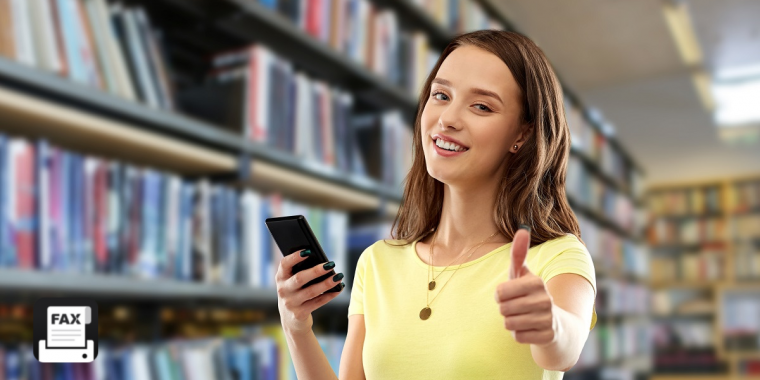 For years, Gotfreefax has been one of the most well-known faxing services in the industry. In this article, we'll examine the cost and features offered by Gotfreefax as well as the Dingtone Fax to help you find the best alternative if you're not satisfied with the service you're getting from them.
What is Gotfreefax?
Gotfreefax is an online faxing service that offers a free trial with no credit card required. It's one of the most popular faxing services available, but it's not the only option. There are a number of other providers that offer similar services at a lower price. Plus, some of these alternatives offer additional features like encrypted transmissions and support for multiple file types. When it comes to choosing a faxing service, it's important to compare your options and choose the one that best meets your needs. For example, if you're interested in receiving free faxes or sending faxes internationally, then Gotfreefax is a good choice. But if you're looking for more than just a way to send or receive documents by fax, then another provider might be better suited for you. With so many choices out there, it can be difficult to decide which company will provide the best experience. That's why we've created this guide as a handy reference tool. When deciding on which faxing service to use next time you need to send a document via fax.
How does Gotfreefax Work?
Gotfreefax is an online faxing service that allows users to send and receive faxes without a physical fax machine. It works by connecting your email account to a fax number, which you can then use to send and receive faxes. You can also use the service to send and receive faxes from your mobile phone. If you're traveling or at home and don't have access to a traditional fax machine, this app will come in handy.
Gotfreefax provides a variety of features that allow users to customize their experience. One option lets you set how long each page should be before it automatically faxes. For example, if you'd like to make sure the entire document has been scanned before sending it, you can set the time limit as 10 seconds per page. The company also offers templates for users who need assistance formatting documents correctly. If you would like to see all the features offered by Gotfreefax, simply log into your account and explore the options yourself.
How Much Does Gotfreefax Cost?
Although it's free to sign up for a Gotfreefax account, there are some hidden costs that you may not be aware of. For example, if you want to use a toll-free number with your account, you'll have to pay an additional $2.99 per month. And if you want to remove the Gotfreefax watermark from your faxes, that'll cost you an extra $4.99 per month. So, in total, you're looking at spending $7.98 each month on Gotfreefax if you wanted to have all the features available.
Is Gotfreefax Safe and Legit?
Though it is a free service, Gotfreefax is not necessarily safe or legitimate. The website does not have a security protocol, which means that your personal information could be at risk when you use it. Besides, Gotfreefax lacks a clear privacy policy and spam faxes have been reported being sent from Gotfreefax numbers, so you may be better off with a paid faxing service that provides more security and features.
Is Gotfreefax HIPAA Compliant?
No, Gotfreefax is not HIPAA compliant. The Health Insurance Portability and Accountability Act (HIPAA) is a set of regulations designed to protect patient health information. In order to be HIPAA compliant, a service must meet certain security requirements, which Gotfreefax does not. Additionally, Gotfreefax does not offer any features that would make it compliant, such as data encryption or password protection.
Best Alternative to Gotfreefax: Dingtone Fax
Dingtone Fax offers a competitive price, great features, and top-notch security.
Easily to send and receive fax anytime and anywhere
Directly fax images and documents from any source
A dedicated fax number, local or international
Allows you to edit and preview fax documents
Provides fax cover sheet templates for different purses.
Allows you to sign your documents
End-to-end encryption to protect your privacy
Tracks the status
Dingtone Fax is the best alternative to Gotfreefax for a number of reasons. First, their prices are unbeatable. Second, their features are top-notch. Third, their security is unrivaled. Fourth, their customer service is outstanding. Finally, their platform is incredibly user-friendly. All you have to do is download the app and follow instructions from there. Within minutes, you'll be using Dingtone Fax with an easy-to-use interface that's unlike anything else on the market today. Plus, they offer worldwide coverage at no additional cost!
For more information about the company or its services, click here!