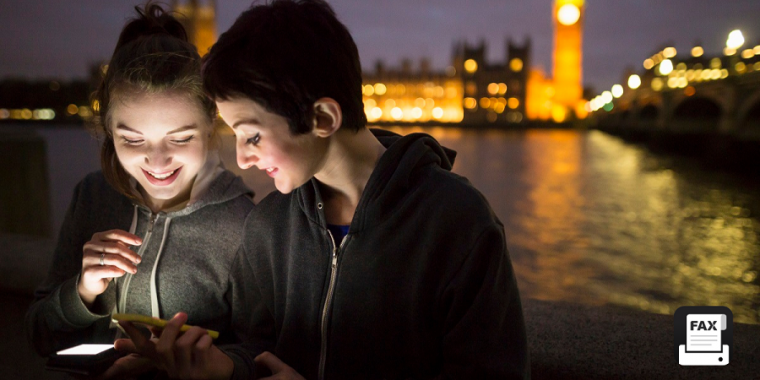 The fax method via traditional fax machines can no longer meet all the remote working needs of users. However, the online fax feature working with network devices provides the possibility of faxing from phones or tablets. The pocket fax feature is simple to use with an Android phone. So, how to go about it?
The necessity to Fax from Android Phone
In contrast to fax software or fax machines, online fax services provide users the ability to fax directly from the Internet without buying a dedicated landline in their house or office. All it takes is an Android device and it is easy to make an Android phone a pocket-sized fax machine. Traditional fax devices will no longer be a hindrance to your inability to work remotely. By turning your Android phone into a pocket fax machine, you can still process urgent documents even if you're busy on vacation.
Turn Your Android Phone into a Pocket Fax Machine
In addition to the high convenience that enables users to send and receive faxes with their Android phones anytime, anywhere, online fax has two other distinct advantages.
Higher flexibility. Online faxing makes it possible to edit documents in a timely manner, such as adding a cover sheet or signature before faxing. You won't miss any important faxes thanks to the notification feature and you can also keep track of your fax updates in real time.
Lower cost. Online faxing can save you huge amounts of money compared to traditional faxing. You don't have to worry about costly fax machines, paper, ink, toner, landline phones, etc. All you need is your Android phone. After the free trial period, you can purchase the affordable but wonderful fax plan on the online fax app, which will include a fax number, and unlimited content feed capabilities.
How to Fax from Android Phone
The following is a step-by-step guide on how to fax from your Android phone:
Step1: Download the FAX app on your Android iPhone.
Step2: Create an account and purchase a fax plan (You can try it 7 days free).
Step3: Fill the recipient's fax number in the blank or select a fax number from your contacts to transmit documents domestically or internationally.
Step4: Scan your paper file with your webcam or directly attach the document stored in the cloud.
Step5: Edit a cover sheet for your fax, including name and contact, fax topic, and emergency level, etc.
Step6: Add a signature when necessary.
Step7: Hit the "Send" button and your fax will be sent immediately.
Step8: Track your fax in the app.
Bottom Line
Online fax service will become the trend of the future, allowing users to send and receive a fax anywhere and anytime.
In addition to the high degree of flexibility, online fax services can save users huge amounts of money.
It's easy to change your Android smartphone into a portable fax machine and do the fax work.