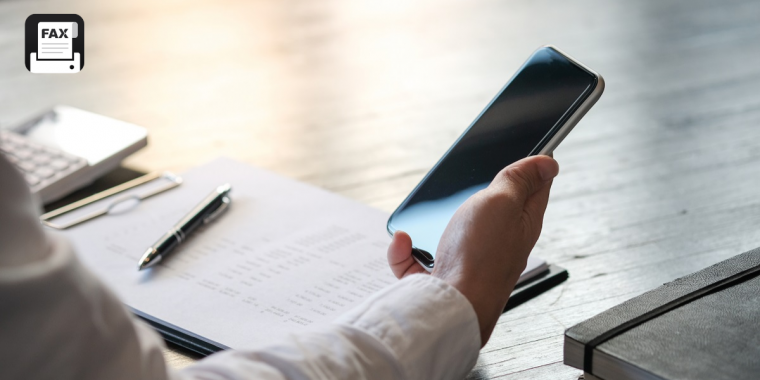 Fax remains irreplaceable in many fields due to its high level of security. However, under the epidemic, many people are struggling with the traditional faxing method as it requires bulky machines and electronic fax is becoming a great alternative.
What is Electronic Fax?
Electronic fax is the use of digital devices and Internet protocols to send faxes. It enables people to access more fax features at a lower price. Often, electronic fax is also referred to as online fax, e-fax, and Internet fax.
Why you need electronic fax rather than other internet technologies?
Electronic fax has no technical advantages over other ways of transmitting information over the Internet using technologies such as e-mail, scanners and graphic file formats; however, it is much more secure. It adopts end-to-end encryption and allows users to send and receive files using secure lines without fear of being hacked. As of today, there are still many cases where organizations and governments solely recognize the legal validity of faxed documents with signature requirements.
How does Electronic Fax Work?
A fax machine is electronic equipment that includes a scanner, a modem, and a printer. It transmits data in pulses across a telephone line to another fax machine, which then converts these pulses into images, and prints them on paper.
The traditional method requires a phone line, and only one fax can be sent or received at a time. The phone connection must not be a packet-based system as this can cause delays. Without special precautions, VoIP connections will not work well.
However, for electronic fax, there is no landline or physical fax machine. The hardcopy is converted to TIFF or PDF data and attached to an e-mail in MIME format. Then, using a connection to the office LAN, data is sent via TCP/IP directly to any Internet Fax on the intranet or Internet. Due to the use of TCP/IP, electronic fax does not incur long distance transmission costs and reception is verifiable.
The Benefits of Electronic Fax over Fax Machines
Traditional faxing is very limited because it requires a fax machine and a dedicated phone line to transmit documents. The large and bulky machine is not detachable and the signal transmission and scanning process of sending faxes from the machine can slow you down.
With the outbreak of the epidemic, more and more people have to work from home and faxing from home becomes a need. Electronic fax technology allows you to fax paperless documents anytime and anywhere. You can complete all faxing procedures with just a few clicks on your devices.
A good online fax platform, such as Dingtone Fax, can also offer many other interesting and awesome features, such as contacts, cover sheet, e-signature, track, notifications, etc.
Electronic fax is a completely digital fax system that allows people to send and receive fax documents over the internet.
Electronic fax has grown in popularity because of its low cost, great flexibility and high security.