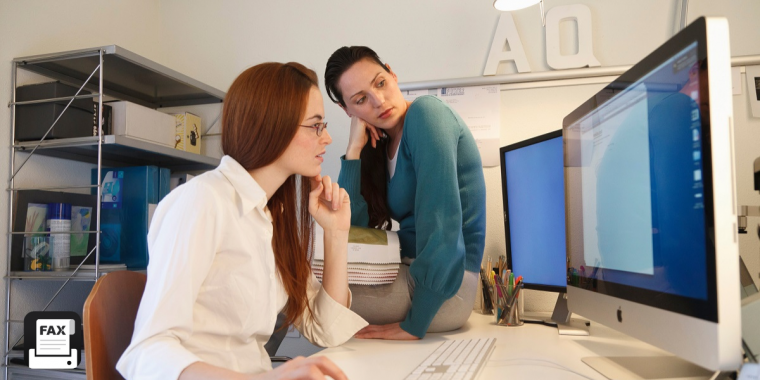 If you are new to Internet faxing, you may feel uncertain about how it all works. Before you sign up for Internet faxing services and start sending documents, you should know that sending a document over the Internet can be more convenient and cheaper than traditional faxing methods. However, there are some things to keep in mind when going digital. Here's what you need to know about Internet faxing.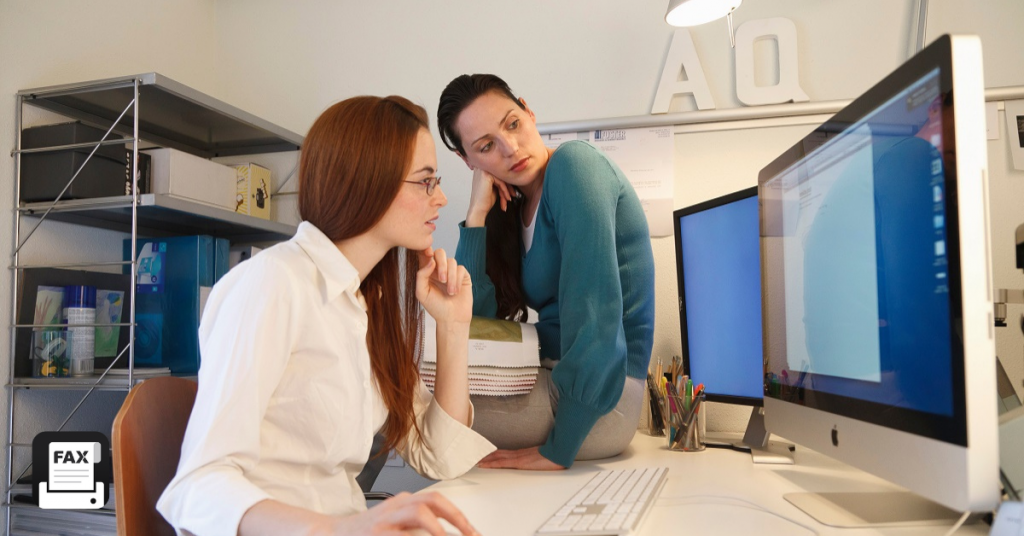 What is Internet Faxing?
Internet faxing is the process of sending a fax over the internet instead of using a regular phone line. It's a great alternative for any business that needs to send large amounts of documents, but it may not be right for you if you only need to occasionally send one page at a time.
When you receive an email from someone who wants to send you a fax, they will attach the document as an attachment and then simply type your email address in the subject box. When your email address is entered in that subject box, you will receive a notification in your email inbox. That email notification will include a link, and when you click on it, it will take you to your fax. The document attached is sent as an image file, so anyone who receives a fax from you can view it with their web browser instead of having to purchase additional software.
The Benefits of Internet Faxing
Internet faxing is an ideal option for businesses that need to send or receive a lot of documents. It's also a good choice for companies that don't have access to fax machines. Besides being more cost effective than traditional faxing, internet faxing has the added benefit of being environmentally friendly because it doesn't use paper or toner. In addition, there are no charges for using internet faxes because they're transmitted over the Internet. Dingtone offers a low monthly price, robust features, and top-notch security. Plus, you can get started with a free trial. Here's what you need to know about Dingtone fax.
Easy to send and receive fax anytime and anywhere
Directly fax images and documents from any source
A dedicated fax number, local or international
Allows you to edit and preview fax documents
Provides fax cover sheet templates for different purses.
Allows you to sign your documents
End-to-end encryption to protect your privacy
Tracks the status
How does Internet Fax Work?
Internet faxing is a convenient, secure, and cost-effective way to send and receive your documents. First, you will need a computer with a scanner or a fax machine and an internet connection. Second, find an online fax service provider which offers both sending and receiving services. Third, upload your document to the online fax service provider's website or simply send it as an email attachment. Fourth, add recipients of your document by typing in their fax number or by clicking on their contact information in the address book of your email client. Finally, click on Send to transmit the information. The recipient will then be notified that they have received an incoming fax and can choose to download the file or just save it on their hard drive. And there you have it! You now know how to use internet faxing!
How to Send and Receive via Internet?
With Internet faxing, any document that can be attached to an e-mail can be faxed to an analog fax machine. That includes Microsoft Word documents, PDF files, and scanned images. Internet faxing is a hosted service, meaning you don't need to buy and install fax servers, modems, and special software. Instead, you subscribe to a third-party Internet faxing service that converts e-mails to faxes and faxes to e-mails for you. Here are the three basic things you need to send and receive Internet faxes:
Your subscription Internet-fax service assigns you a toll-free or regular fax number.
The sender dials that number and then sends the fax from a regular fax machine.
The subscription service receives the fax, converts the data into an e-mail attachment, and sends it to your e-mail address.
To read the fax, you simply open the attachment.
Since e-mail is the only application required to send and receive Internet faxes, faxes also can be sent from a handheld device.
Bottom Line
Internet faxing is absolutely easy to use. It is as simple as sending an email and more importantly, it is the more convenient way to send and receive all your company messages.
Whether you refer to it as 'electronic faxes (e-faxes), internet fax, online fax or digital fax', the only trustworthy name that rings a bell is Dingtone Fax. Dingtone Fax has become the industry leader in providing internet fax services either to send or receive faxes online through its amazing features, speed, and efficiency.