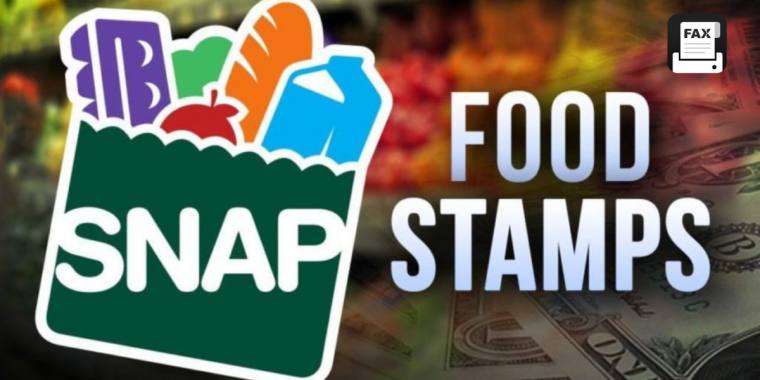 SNAP (Supplemental Nutrition Assistance Program) is a federally financed program that assists low-income families in purchasing nutritious food from local grocery stores. SNAP food benefits will be put on a Lone Star Card which can be used just like a credit card at any store that accepts SNAP.
Ensure Your Eligibility Before SNAP Benefits Application
Before really applying for SNAP benefits in Texas, it's required to guarantee your eligibility for its application.
Citizenship
Work Requirement (for individuals age 18-50)
Employment Services
You need to prepare and send the following copies for proof:
Proof of income from your job – Last 2 pay stubs or paychecks, a statement from your employer, or self-employment records.
Bank accounts – The most current statement for all accounts.
Medical costs – Bills, receipts, or statements from healthcare providers (doctors, hospitals, drug stores, etc.). These items should show costs you have now and costs you expect in the future
Rent or mortgage costs – Recent checks, check stubs, or statements from the mortgage bank or landlord. Renters also need to give the landlord's name, address, and phone number.
Dependent care expenses – Receipts, canceled checks, or a signed statement from the person you pay. A signed statement must show when and how much you pay.
Child support anyone pays – Court papers that show what you must pay for child support. For example: divorce decree, court order, or district clerk record.
Child support anyone gets – District clerk record. Or letter from the parent who pays showing how much, how often and the date it is usually paid. The letter must have the name, address, phone number, and signature of the parent who pays.
Most adults between the ages of 18 and 49 who do not have children can only access SNAP for three months in a three-year period. If the person works at least 20 hours per week or is enrolled in a job or training program, the benefit duration may be extended. Some persons, such as those with disabilities or who are pregnant, may not be required to work in order to receive benefits.
A Step-by-Step Guide to Apply for SNAP Benefits in Texas
Texas citizens are allowed to apply for SNAP through three ways, online, in person and in writing.
Online
Apply online at YourTexasBenefits.com.
In Person
Take the completed form to a local Texas Health and Human Services office. This method for SNAP application isn't suggested during the current COVID-19 pandemic. You can get the application form at a local office, download one from the official site, or call 2-1-1 to send one to you.
Fax
Fax the form to 1-877-447-2839. If your form is 2-sided, fax both sides.
Or, mail the completed form to HHSC, PO Box 149024, Austin, TX 78714-9968.
How to Apply for SNAP Benefits in Texas from a Phone
It's the easiest to apply for SNAP or other programs when a smartphone is used. FAX app is capable of changing a phone into a fax machine allowing users to fill, sign and send SNAP application form anytime and anywhere.
Step 1. Download FAX app and install it on your device, iOS or Android.
Step 2. Finish filling your SNAP application form and scan it with the webcam on your phone.
Step 3. Sign your SNAP application form, add a cover sheet, edit and preview your fax document.
Step 4. Fill in the fax number 1-877-447-2839 and tap the "Send" button to complete faxing.
Related Articles: