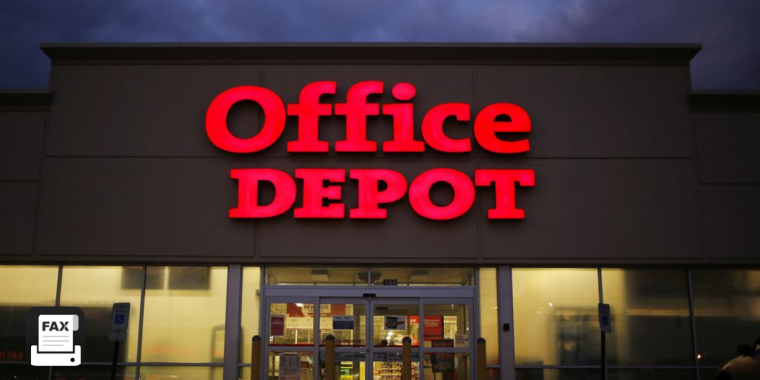 As a leading office provider, Office Depot (OfficeMax) offers many fantastic services, including printing and copying, shredding and storage, packing and shipping, and even furniture solutions. Does Office Depot offer fax services, then? The answer is for sure. Follow this article, you may find the information that you need.
Does Office Depot Offer Fax Services?
Absolutely yes.
Office Depot offers high-quality faxing services. You can print and fax at any Office Depot store. With its self-service printers, you can securely fax documents locally, nationally or internationally.
How Much Does the Fax Service Cost at Office Depot?
Below is a price list of different fax service providers.
| | First Page | Each Additional Page |
| --- | --- | --- |
| Local Fax | $1.49 | $1.29 |
| National Fax | $1.99 | $1.79 |
| International Fax | $7.99 | $3.99 |
As we can see, Office Depot doesn't charge less than other fax services, let alone compared to online fax services. For example, Dingtong Fax offers a fax plan for a fee ($7.99/Week) that includes a fax number and unlimited pages. When it comes to the cost with an online fax app applied, however, you don't need to worry about the fax fees anymore.
Pros and Cons of the Fax Services Provided by Office Depot
Office Depot, as a well-known office service provider, gives people one more option to fax. People can easily access fax whenever an Office Depot store is around.
However, the number of offline stores is limited, which means that not everyone can quickly find a location nearby that offers public faxing machines like Office Depot. And the high cost of offline faxing can be a hassle for many when they need to fax large amounts of documents or fax internationally.
If you go for a business trip or go for a vacation in foreign countries, Office Depot may be not available there, adding extra trouble to faxing from there.
With No Office Depot Nearby, Where to Fax?
If you are used to using a fax machine, you can try to look for other locations nearby that offer public fax services, such as UPS, FedEx, Staples… But if unfortunately, you are on vacation or in a remote area, fax machines may be not available. Trying online faxing may help you solve this dilemma.
Online fax service is never a scaled-down version of a fax machine while it does more.
All you need is a network-connected device and a reasonable fax plan, and you can send and receive faxes anywhere and anytime. You can also enjoy many customized services, such as the freedom to add cover sheets and the lifetime storage of fax documents. Turn on the notification function so that you won't miss any important fax from your clients. There are many more useful capabilities waiting for you to discover.
Bottom Line
There are many local Office Depot stores throughout the United States. You can print and fax easily at any one of them.
Fax prices at Office Depot stores vary by state or location. However, no advantages are shared by them when compared with online fax services.
Online fax service is cheaper and more flexible than faxing services provided by Office Depot.