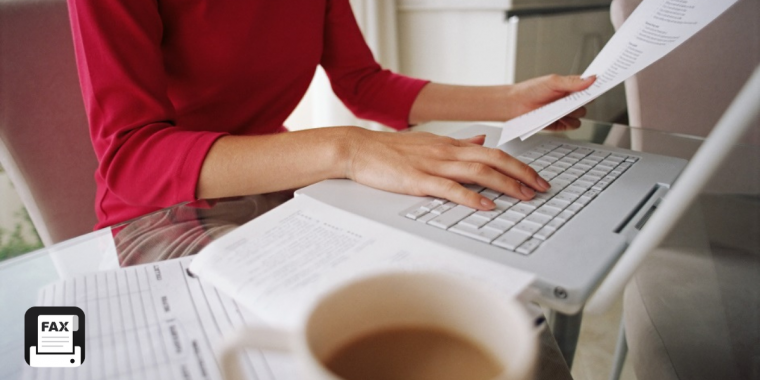 Microsoft Outlook is one of the most popular free email providers in the world. Obviously, we can send emails from Microsoft Outlook. Then can we send a fax from Outlook? The answer is, Yes. Faxing documents through email using Microsoft Outlook has the advantages of reducing costs, saving resources, and improving efficiency. There is no doubt that sending a fax by email can not only help you transmit a document in an emergency without a fax machine, but it is also very convenient and quick to operate.
Send a Fax from Outlook 365 on the Computer
If your computer runs Windows, you can use the faxing feature called Windows Fax and Scan which is built into Outlook and other Microsoft software. To use this feature, you need to connect your computer to a fax modem or a network fax server.
To send a fax using Windows Fax and Scan, open the program and click on the "New Fax" button. A form will appear with fields to fill in the recipient's fax number, which can also be selected from your Microsoft Outlook contacts. You have the option to add a fax cover sheet and attach the document(s) or images you want to fax. Once all the information is entered, click the "Send" button to send the fax.
Another way is using an online fax service. The steps are just the same as the steps on a smartphone or tablet.
Send a Fax from Outlook 365 with Online Fax Services
The easiest way to send a fax from Outlook 365 is using an online fax service.
Here are step-by-step instructions on how to send a fax from Outlook 365 with an online faxing service.
Step 1: Compose a new email.
Step 2: Type your recipient's fax number followed by @myfaxprovider.com (the domain of the online faxing service) in the "To" field. For eFax, the domain is @efaxsend.com; for Fax Plus, it is @fax.plus. (Include area code and country code if you are sending international fax)
Step 3: Fill in information in the subject line and email body if you want to add a cover letter.
Step 4: Attach the PDF, DOC, or TXT files you want to fax.
Step 5: Hit the "Send" button, just like sending an email. You will be notified if your fax is sent successfully.
Send a Fax from Outlook 365 on a Smartphone or Tablet
If you want to send an email attachment file by fax on your smartphone or tablet, you can also do it with a fax app like Dingtone Fax.
Download Dingtone Fax
Open the email and tap on the attachment file
Open it with Dingtone Fax, and then you will jump to the Dingtone Fax app
Fill in the recipient's fax number and add a cover page.
Edit your document or add a signature when necessary.
Hit the "Send" button and your fax will be sent immediately.
Related Posts: