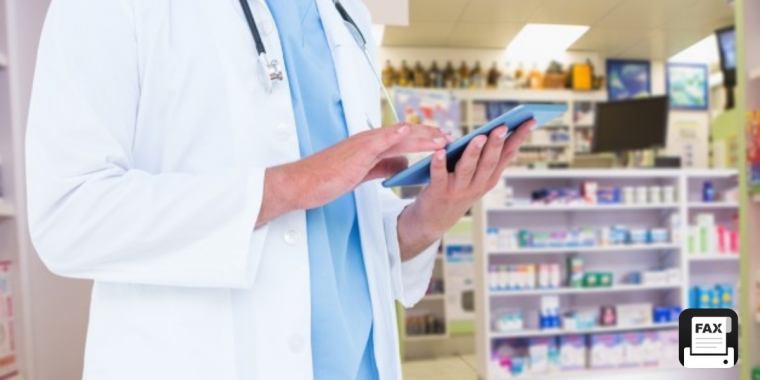 Fax is still needed today even though the Internet has covered every corner of the world and increasing communication tools have been created and used. It seems impossible to carry a fax machine everywhere and if you need a fax machine for an emergency, you need to know where to find one.
Walgreens is a one-stop shop, offering a pharmacy, photo center, and many household goods, and it's usually asked whether fax services are provided.
Can I Fax Documents at Walgreens?
Unfortunately, Walgreens does not generally offer fax services, but you may find the fax machines at UPS Stores, FedEx/Kinkos, Staples, & Office Depot/OfficeMax. They are all popular brands that will have a public fax service.
Places where you can find a public fax machine:
Shipping Stores
Staples
Office Depot/Office Max
PostalAnnex
Pilot Flying J
Hy-Vee
Hotels
Travel Agent Offices and Travel Bureaus
AAA Club
See Also: How to Find a Local Fax Service Near Me
How Much does Fax Cost at Stores?
The cost of sending faxes via fax machine depends on the number of pages, the distance sent, and the service provider.
Typically, you may need to pay $1 to $2 for one-page local, $2 to $4 for one-page long-distance, and $6 to $8 for one-page international fax.
However, if you are using an online fax service, all you need to do is to subscribe to a reasonable tailor-made fax plan. With that, you can transmit your documents freely, flexibly, and in an organized way. In addition to saving much money, you will no longer have the possibility of losing documents at a public fax machine when facing a pile of documents that need to be faxed.
| | One Page at fax stores | Dingtone Fax |
| --- | --- | --- |
| Locally | $1-$2 | $7.99/W, Unlimited Pages |
| Nationally | $2-$4 | $7.99/W, Unlimited Pages |
| Internationally | $6-$8 | $7.99/W, Unlimited Pages |
No Fax Stores Nearby, where to Fax Documents?
Generally speaking, individuals are unlikely to have a fax machine at home, and people on business trips are unlikely to have a fax machine with them. However, faxing is essential in many situations, such as individuals transmitting tax forms to the tax office, private doctors transmitting private consultation prescriptions to patients, and businesses transmitting important contracts for partners. Whenever you don't have the right fax machine with you, you may be in a bind.
Online faxing can help you solve this one problem very well. Without the limitation of machine and location, you can fax any document you want to transmit anytime and anywhere. Without the hindrance of machines, space, ink, and phone lines, you can also save a lot of money. The size and format of the document will no longer be a potential concern for faxing. All you need is a network device and an online fax service.
Here is a simple guide on how to use the online fax service:
Download Dingtone Fax app on your devices and create an account.
Prepare the files you want to fax, electronic or paper.
Enter the recipient's fax number in the right blank as required.
Scan or upload the files and edit and add a cover sheet.
Add a signature if you need it.
Preview and send.
Bottom Line
Walgreens does not generally offer fax services, but you can find some fax machines at other stores such as FedEx, Staples, UPS, and Office Depot.
Online fax service may better settle your problem when you don't have a fax machine around. And it's easy to operate.
Related Posts: