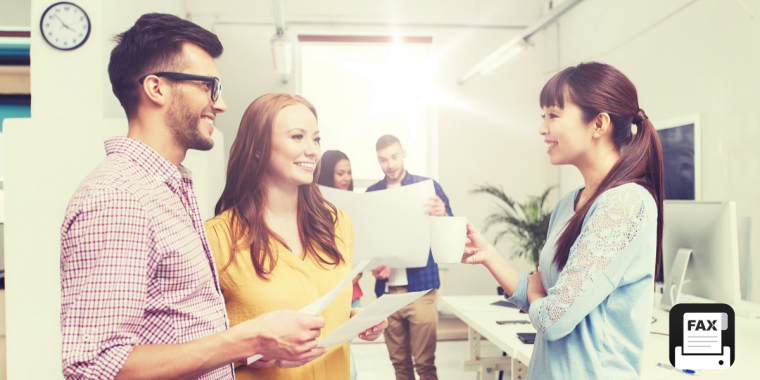 You may be surprised, does FedEx also provide fax service? Isn't this an express company? Fortunately, FedEx does have a subsidiary called FedEx Office that specializes in printing services, which offers fax services in their stores.
For individuals who need to send or receive faxes but do not have access to a fax machine, this is a viable approach. But fax is not a familiar and popular service anymore. You also need to consider the cost performance of faxing at a FedEx store.
How Much does FedEx Charge to Fax?
The prices should be posted next to the self-service fax machines in most FedEx Office stores. But they may be slightly different based on the region and the distance between the recipient. According to its website, the starting price of the FedEx fax service is $1.89.
For local faxes, it's $1.89 for the first page and $1.59 for each additional page. Faxing nationally over long-distance charges $2.49 for the first page and $2.19 for each additional page. Faxing internationally charges $5.99 for the first page and for each additional $3.99.
| | | |
| --- | --- | --- |
| | First Page | Each Additional Page |
| Locally | $1.89 | $1.59 |
| Nationally | $2.49 | $2.19 |
| Internationally | $5.99 | $3.99 |
FedEx Fax Service: Allowing You to Send a Fax without a Fax Machine Nearby
FedEx Office has more than 1,700 locations in the U.S. and its business covers Asia, Europe, North America, and more. The fax service of FedEx allows you to transmit files without a fax machine nearby.
You can take advantage of the fax service and fax machines if you go to any FedEx Office. It enables you to send and receive local, domestic, and international fax documents with a complimentary cover sheet. Other related services include scanning, computer workstation, copies, and shredding are also available.
A Step-by-Step Guide on How to Send a Fax at FedEx
Go to the FedEx Office website and search the location nearest to you.
Take a trip to the store and indicate your needs.
You can either directly use the self-service machine or have an associate help you.
Wait for the connection to be established and your documents to be scanned on the fax machine.
Dial the recipient's fax number and press the "Send" button.
You can wait for a confirmation page if your fax document is successfully sent.
Remember to pay a nominal fee per page for the FedEx fax service.
Online Fax: The Best FedEx Fax Alternative
Although faxing at FedEx Office with its self-service machine is convenient and professional, there are also some disadvantages to it. For example, its fax fee is charged by the number of pages, and the price is even higher than that of the UPS store.
Taking a trip to the FedEx store is also time-consuming and inefficient, which can be really far away from you. In addition, using a public fax machine to send or receive sensible documents or legal signatures is very dangerous. Your personal information could be at risk of leakage.
Online faxing can be regarded as the best FedEx fax alternative. It is not restricted by time and space, which means you are able to transmit documents at any time from anywhere.
You not only have access to a local or toll-free fax number but there are also no limitations on fax pages under one plan. All faxes are memorable and trackable on some great online fax apps like Dingtone FAX. It brings you security, convenience, economy, and flexibility.
Related Posts: