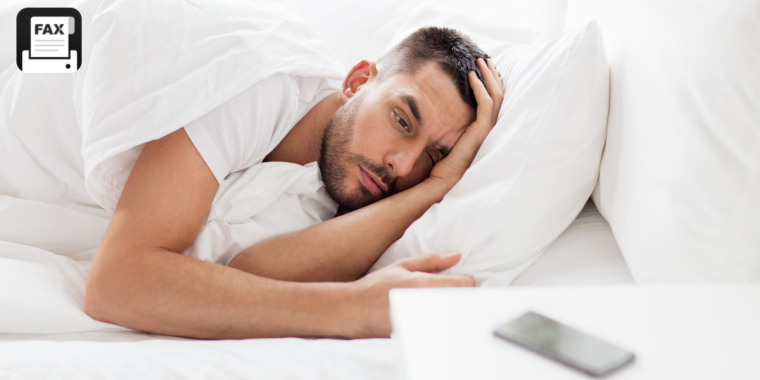 Online fax services allow users to send and receive faxes electronically. The process can be done via email or using a special fax number. Online fax services are convenient because they don't require a physical fax machine. Additionally, users can access faxes from anywhere with an Internet connection. Most online fax services offer a free trial so that users can try the service before paying for a subscription. However, it is important to compare the features and costs of different services before choosing one. Online fax or internet fax services are a convenient way to send and receive documents and are cost-effective compared to physical fax machines as there are no maintenance fees involved. It also reduces paper usage and makes it environmentally friendly, which helps individuals and companies fulfill their social responsibilities.
What is iFax?
iFax is an online fax service for individuals and businesses. It lets you send and receive faxes without phone lines and fax machines! No need to search for a nearby fax center. With iFax, you can fax directly from your phone or computer. To get started, all you need to do is to choose an account or sign up via email. To receive faxes, you also need to set up a fax number. Once your account is set up, you can start sending and receiving faxes in a variety of ways.
How does iFax Work?
iFax provides a more modern way of faxing than traditional Fax. With the online fax service, you can send and receive faxes without fax machines and phone lines. No special software or fax modem is even required. With iFax, you can fax documents from anywhere using any device with an Internet connection. You can fax from computers, laptops, tablets, and mobile phones. You can also synchronize faxes across different platforms.
Think of it as sending an email, but instead of giving the recipient's email address, you send the fax online to the recipient's fax number. This is a convenient and secure way to send and receive faxes. In addition to being able to fax freely from any device, you can protect your sensitive documents by encrypting them with 256-bit encryption.
There is also no need for a complicated wiring setup and software installation. You can also install the iFax app on your mobile device or desktop or stick with its web version. When using iFax, you can also track all incoming and outgoing faxes with real-time email alerts. It also makes it easier for you to store, access, and manage your documents in the cloud.
How Much Does iFax Cost?
iFax currently has a choice of the three-month plans that can be billed annually. If you choose to be billed annually, you'll get two months for free instead of one!
Here are iFax's plans and pricing:
FREE plan (for occasional use) can send up to 5 pages of faxes per month. Signing up for a free account takes less than a minute. We also do not ask for your credit card details. You can also upgrade to a paid plan at no additional cost at any time.
PLUS is great for small businesses. It costs $19.99 per month or $199.99 per year. It allows you to send or receive 500 pages of faxes per month, which means sending or receiving faxes with this plan costs 3 cents per page.
PROFESSIONAL plan is for business use. This plan allows you to start with up to 1000 fax pages per month, but it's flexible enough that you can customize it to your needs and preferences
Is iFax Safe and Legit?
iFax is a secure, legit, and reliable online fax service that uses military-grade 256-bit end-to-end encryption to protect all fax transmissions. It is also fully HIPAA and GLBA compliant, meeting all requirements to ensure data protection. With iFax, your sensitive information is protected from any threats that could lead to data breaches and exploits
Is iFax HIPAA Compliant?
iFax is 100% HIPAA compliant and fully complies with GLBA regulations. iFax prioritizes the privacy and security of all its customer data, so you can be sure to send and receive faxes from anywhere in the world safely and securely through its mobile app. The Health Insurance Portability and Accountability Act (HIPAA) is a federal law that requires certain measures to protect patient privacy. This includes ensuring that only authorized individuals have access to medical records and that they are stored securely. HIPAA compliance is critical when it comes to faxing medical records. iFax is a HIPAA-compliant fax service. This means you can rest assured that when you send your patient's medical records using iFax, they will be safe and secure. iFax provides features such as encrypted transmission and password protection to further help ensure the privacy of patient medical information. With iFax, you can fax medical records with confidence knowing you are in compliance with HIPAA regulations.
Best Alternative to iFax: Dingtone Fax
Dingtone Fax is the best alternative to iFax because it has the following advantages:
Send and receive faxes anytime, anywhere
No need for a fax machine with paper, toner, and dedicated phone lines. Compatible with multiple formats in documents such as confirmation, authorization, retirement, confirmation, etc.
Fax important documents securely and quickly
Important documents should be faxed from personal fax machines, but are not always available. Fax turns your mobile phone into a personal fax machine to protect your important or sensitive documents such as invoices, contracts, etc. during faxing.
Notify you by fax as soon as possible
Never miss an important fax notification. Fax allows you to receive faxes without delay. All past faxes are memorable and traceable.
Unlimited faxing for all budgets
One fax account, unlimited faxes. Dedicated fax phone numbers are covered at no additional cost. One purchase for all your faxing needs.
Choose from a variety of fax cover page templates
No download is required, Fax provides stacks of fax cover sheet templates to suit specific situations. All you need to do is choose a template and fill it out.
Dingtone was founded with the goal of providing flexible and affordable services over data or WiFi to ease financial burdens, ensure privacy and foster stronger relationships. What are you waiting for, try it now!