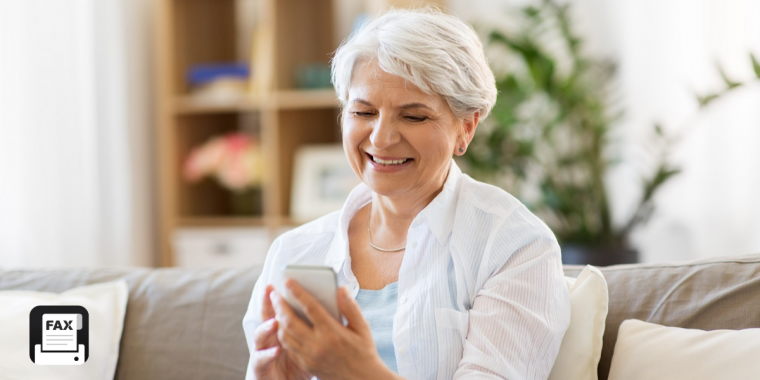 Applying for retirement benefits is the first step to start your retirement journey. Up to now, online applying has been regarded as the easiest and fastest way because no appointment is needed, and the current pandemic situation calls for that.
Why is Tax Forms Photocopying Needed to Apply for Retirement Benefits?
Based on the guide to apply for retirement benefits that is published on the official website of Social Security, the detailed application procedure has been introduced on the Apply for Retirement Benefits page where steps and notices are covered including Before You Apply, How to Apply, and Once You've Applied.
In the step of "Before You Apply", a copy of your W-2 tax form(s) and/or self-employment tax return from last year is/are required and a photocopy is acceptable. Therefore, it's necessary to prepare a photocopied form before applying for retirement benefits online.
Difficulty to Photocopy Tax Forms While Applying for Retirement Benefits
Obviously, the top difficulty to submit tax forms online lies in the match between the form and social security number. After all, the latter indicates a specific person.
So, based on the note of W-2 tax forms photocopying page, the applicant's social security number is required to go with the submitted forms. However, it isn't suggested to be written on the tax form but included on a separate paper.
Then, there's a much easier method to quickly match your tax forms with your social security number you should have known.
Online Fax, Easily Match Your Social Security Number with Tax Forms
What's the first method you can think of as you try to photocopy your W-2 tax forms? Perhaps use your phone's webcam to take a shot.
Then, how to add a separate piece of paper to write your social security number on? It's so troublesome.
Well, there's an easy way to deal with your tax forms photocopying. Use online fax.
As a commonly used mobile tool nowadays, online fax works via an online fax application that is installed on mobile devices like smartphones or tablets.
Photocopy and Send Documents Anytime and Anywhere
Online fax application works based on its access to the Internet or cellular data. As long as your smartphone is being held in your hand, your documents can be scanned and sent at any time and place.
Edit and Sign Your Documents before Sending
An online fax application can be used to edit and sign any of your documents before sending it out via the Internet. Users are allowed to:
Add a customized cover sheet
Combine multiple pieces of paper
Sign files
Send and Receive Documents
An online fax application allows its users to send and receive documents on the mobile device. That means as you complete photocopying your tax forms, adding a separate paper with your social security number and combine them together, you can send them to Social Security directly with one tap. The dedicated fax number the application provides allows users to receive fax documents at any time and place.
How to Photocopy W-2 Tax Forms via Dingtone FAX App
To photocopy W-2 tax forms easily based on your phone, you can use Dingtone Fax to quickly do that.
Step 1. Download and install Dingtone Fax on your smartphone or any mobile device.
Step 2. Create an account on it and purchase a plan based on your favors (a 7-day free trial can be used without any charge).
Step 3. Scan your W-2 tax forms with the webcam on your smartphone, add a piece of paper with your signature and combine them together as a fax file.
Step 4. Preview and tap it to send.
Bottom Line
W-2 tax forms photocopying is required when applicants are applying for the retirement benefits online.
Photocopying and adding a social security number is the top 1 difficulty for applicants.
Using an online fax app, like Dingtone Fax, is the easiest way to photocopy W-2 tax forms for online retirement benefits applying.